We can definitely use faster EFT for dating purposes. This means if a person is single, he/she can use faster EFT for attracting the new partner in their lives. That means that with faster EFT tapping, we can get rid off all negative beliefs about dating, not having girlfriend/boyfriend, past experiences regarding dating, worse experiences being in a relationship.
We can tap out all the negative moments from the past that happened when we were in different relationships. Human mind usually never forgets bad things. For example, if we were in a bad relationship with a girl, we carry that pain with us for all of our lives. That pain is there, in our minds, constantly reminding us that, for example, dating is dangerous, and committing to a serious relationship can be a disaster.
When we clean every little thing that's negative regarding dating, every little memory, falling in love, getting married, etc. we have a new chance in life. It is like all those bad things never happened. With faster EFT, we are able to erase everything that was negative, and replace it with a positive thought or a moment that empowers us and makes us happy.
So if you decide for faster EFT session, you need to write down everything negative that happened in your life regarding to dating. Then we can go to each memory, event, and erase it with tapping. This is in fact really easy. We can erase up to 30 negative beliefs, memories per session.
This will help you get your confidence back regarding dating. Your personality will change. Before you were afraid, for example, to go out and meet a potential new lover in a club, disco, restaurant. Now, after tapping you will have this power to do it, nothing will hold you back. The opposite sex will not come knocking on your door. You will need to work for it. With faster EFT your subconscious beliefs will be replaced by new positive beliefs. And you will get a new lover, partner easier…
This way you will easier attract the right person in your life than before, because you were still carrying all those subconscious negative beliefs before tapping them out from your mind.
With faster EFT you will be able also to empower the beliefs you already have. For example, ask yourself, from 1 to 10 what is the possibility that a particular girl/boy will like you. After tapping, you will see that the number will increase, and it's going to stay there. You will be able to reprogram your mind and you will not be put down by constant negative beliefs that are lingering inside your mind.
Also, your facial expression will change, because you will emit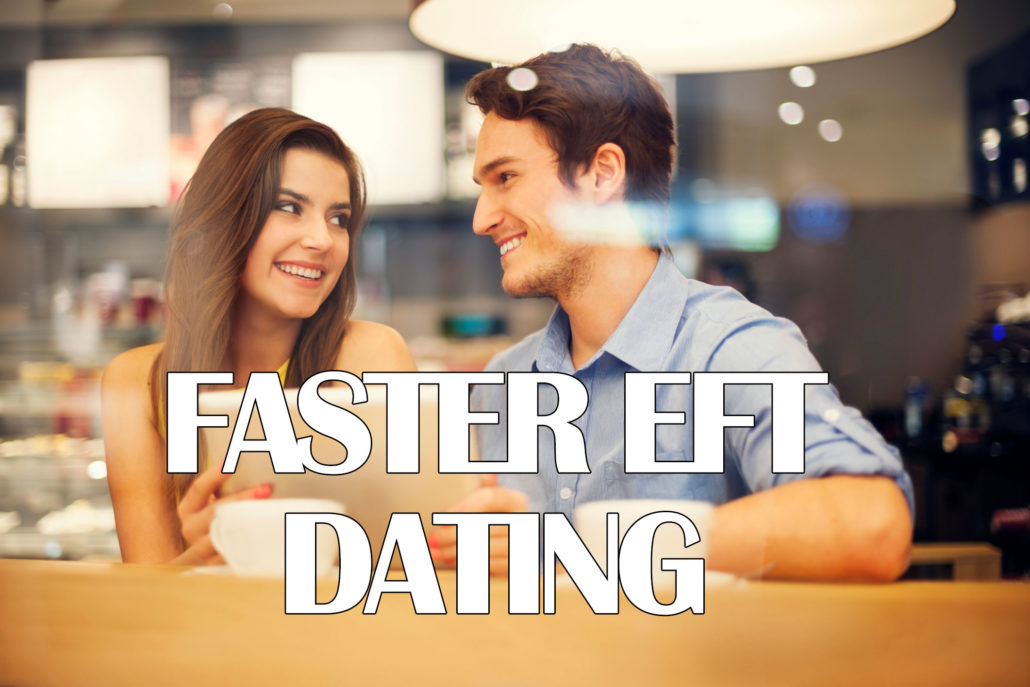 different vibrations in different energy. The opposite sex or the same sex, will feel that, and you will have a better chance of attracting them in your life.
Sign up for session of faster EFT tapping with me here, and let's change your life and get you a new girlfriend/boyfriend.